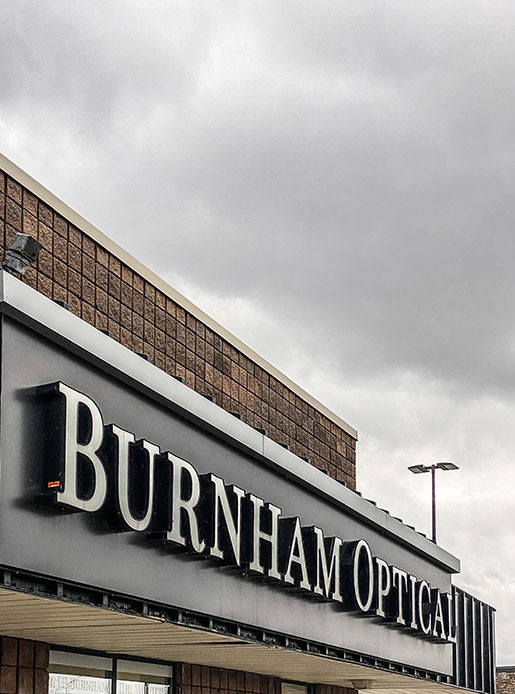 The team at Burnham Optical provides high quality and comprehensive eye care and optical services. We are a local, family run business located in Kingston, Ontario, serving the eye care needs of our community for the past 30 years.
Our Optometrists conduct compete eye exams, monitor and treat a wide spectrum of eye conditions, conduct vision tests and prescribe corrective lenses.
Our large stock of fashioned inspired frames are hand picked to provide clients with unique choices in style and function. We are consistently updating stock with the latest in fashion eyewear and designer frames, including prescription and non-prescription sunglasses.